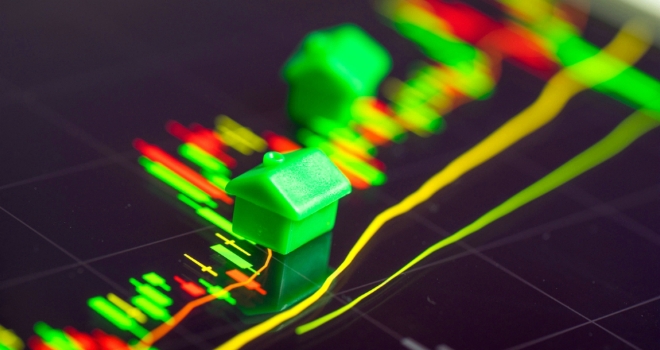 The latest data and analysis on the UK housing market from HMRC has revealed that residential property transactions increased by 0.8% (seasonally adjusted) between December 2018 and January 2019 – a 1.3% rise against January 2018.
Year-on-year, non-adjusted residential transactions in January 2019 were approximately 0.9% higher than January 2018. The provisional seasonally adjusted UK property transaction count for January 2019 was 101,170 residential and 10,650 non-residential transactions.
Jeremy Leaf, north London estate agent and a former RICS residential chairman, says: "Transactions are always a better barometer of market sentiment than house prices which tend to fluctuate month by month. These numbers reflect what we have been seeing on the ground – that buyers are cautious and sellers reluctant to make significant reductions. Yet there is no sign of any major corrections in the market, even though sales are harder to negotiate and taking longer to complete.
Looking ahead, we do anticipate seeing more signs of release of pent-up demand when hopefully political and economic uncertainty reduces a little.'
Jonathan Harris, director of mortgage broker Anderson Harris, says: "January tends to be one of the quieter months for the housing market and the month just gone has proved to be no different. That said, the market is holding up remarkably well considering what it's up against with ongoing Brexit uncertainty affecting buyer and seller confidence. As we near some resolution one way or another, this will be a huge help and may finally persuade those putting decisions on hold to take the plunge.
On the lending front, Swap rates have dipped on the back of suggestions that interest rates may be held or cut in the event of a no-deal Brexit in order to boost the economy. Lenders are already very competitive on rate so there is not much room for further reductions but we are seeing more flexibility on products instead, which is welcome."
Richard Donnell, Research and Insight Director at Zoopla, had this to say: "The background for housing sales remains broadly positive with employment levels hitting record highs, continued low mortgage rates and growth in first-time buyer numbers. Market forces have impacted sales volumes in south eastern England and this is acting as a drag on overall residential transaction volumes.
The annual increase in property transactions seen today is a reflection that, despite increased uncertainty, households continue to make decisions to buy and sell property. Our analysis shows mortgaged home owners accounting for 71% of sales, up from 61% in 2015 when investors and cash buyers were more prolific."
Kevin Roberts, Director, Legal & General Mortgage Club comments: "Competition in the mortgage market is high, but transaction levels remain flat. Political uncertainty and financial barriers such as Stamp Duty are still influencing some homeowners to improve not move.
Although it's great to see that the number of first-time buyer mortgages is at a twelve-year high, we also need to see more initiatives for those higher up the property ladder. One creative solution would be to extend the Stamp Duty exemption to last-time buyers. This would free up larger properties for growing families and allow younger homebuyers to move onto or up the property ladder."