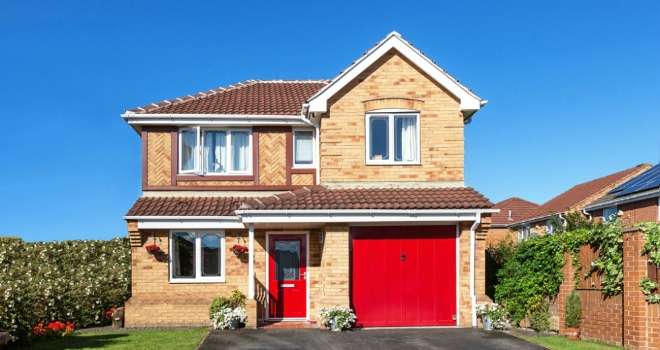 The latest data and analysis from LSL has revealed that, despite further price rises during December – equating to £875, annual price growth now stands at its lowest level since April 2012, at just 0.6%.
According to the report, the latest CPI inflation figures are at 2.2%, meaning house prices are falling in real terms.
However, the data shows that average house prices are up by £1,690 over the last twelve months, meaning the average property price in England and Wales at the end of the year stood at £306,647.
Key Insights
Overall the market continues to flatline, but regional and local variations are becoming increasingly marked. Broadly there appears to be something of a North-South divide: annual growth in the North West and East and West Midlands is outpacing inflation, while the South East, East and Greater London are all struggling to maintain growth at all.
While the market is still seeing nominal price growth, the number of transactions has fallen. We estimate they are 2.4% down in 2018 on the previous year, not helped by a slowdown in December, with an estimated 78,250 sales representing an 8.1% drop from November on a seasonally adjusted basis.
The slowdown in house price growth has, however, made house prices more affordable in real terms over the last year, and the mortgage market remains highly favourable for buyers. For many first-time buyers there could be opportunities later this year.
Regional update
The North-South divide in England and Wales isn't entirely clear-cut. The South West, for instance, with annual growth of 1.0%, is level pegging with the North East (also 1.0%) and Yorks & Humber (0.9%). Nevertheless, there's a clear area of strength across the Midlands, into Wales and up into the North West, all of which have growth above inflation; and clear weakness in the East of England (0.1%), South East (0.5%) and London (-0.3%).
In the East Midlands, which is recording annual growth of 3.6%, both Leicester (up 7.5% annually) and Nottingham (5.1%) set new peak prices in November, while Derby (6.9%), Rutland (5.0%) and Leicestershire (also 5.0%) are all posting strong annual growth. Wales, which matches the region's overall growth, also has some stand out areas, led by Caerphilly, up 10.2%, setting a new peak average price together with Monmouthshire (up 5.8%) and Newport (5.6%).
In fact, of the 12 areas to set new peak prices in the month, five were in Wales, three were in the North West and two were in the East Midlands.
Even in regions that are struggling, however, there are some brighter spots.
In the South East, Bracknell Forest has seen prices fall 7.8% over a year, among the biggest falls, but Windsor and Maidenhead (the most expensive local authority area in the region, with average prices of £600,701), has seen growth of 7.5%. In the East of England, most areas are subdued, but Thurrock, with a 4.2% annual increase, continues to grow robustly.
More generally, annual price growth continues to be positive across the majority of the major conurbations outside London with Leicester (7.5%), the West Midlands (5.3%), Nottingham (5.1%), Greater Manchester (4.8%) and Bristol (4.3%) all showing particularly strong growth. The one exception is Southampton, where prices are down 3.1% annually.
Overall in November, 74 of the 108 unitary authority areas (69%) in England and Wales still recorded price rises over the year.