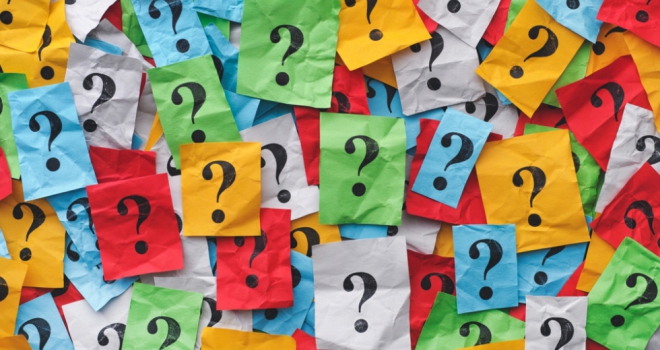 It's common knowledge that buying a property is expensive – and getting more so by the day. However, it's pretty easy to underestimate just how much goes into the total cost of getting on the property ladder.
Deposits, mortgage payments, and estate agent fees are obvious, but have you considered house surveys, packing materials, or even just fixing cracks? Those alone could cost you up to nearly £1500 – and along with other additional fees, can represent 45% of the total upfront cost.
These insights come from a new study by finance experts TotallyMoney into the real costs of buying a home. The interactive tool allows the user to list their house price, desired location, and number of bedrooms, and select potential costs involved in moving, before seeing how much the whole buying and moving process will cost them.
Unforeseen Circumstances
Some costs, though unexpected, won't put too much of a strain on your wallet. Others, on the other hand, can be a nasty surprise.
Have you considered:
Stamp duty land tax – Stamp duty isn't a problem for everyone – homes under £125,000 won't incur it, and prices up to £500,000 for first-time buyers will be reduced or negated. But if you're buying a more expensive home, or not your first, it can cost tens of thousands of pounds.
Fixing leaks, cracks, and rewiring electrics – Small faults with a property are easy to overlook when you're buying it. But once you're in, it's natural to want to bring the place up to scratch – but with average costs of £120 and £60 for leaks and cracks, and as much as £2,750 for rewiring electrics, it can be a real shock.
Homebuyer's Report – Even if you don't want a full building survey, a homebuyer's report can identify a lot of potential issues with a property – but it'll still put you out a massive £786 on average.
Solicitor Costs – When buying your home with the aid of a solicitor, their costs can reach between £850 – £1500, which is a sizeable fee to pay as you enter your new property.
October Sales – When To Buy
The research also discovered the best time of year to buy your property. In general, property costs increase throughout the year, meaning it's better to buy sooner rather than later. This is particularly true at the start of the year, as prices increase dramatically each month from April through to August, with the average increase in April being about £2,380.
But if you're looking to buy in August, you might be better off waiting until October – on average, property prices drop by about £80 in September, and then a further £240 in October. It's not a significant change when compared with the hundreds of thousands that go into a property, but it can offset some of the costs of moving in and setting up.
Where To Buy Cheap
You might not be able to save much on the costs of the property itself, but you can always make sure you're buying in the cheapest locations available.
1. Bradford – Bradford boasts the cheapest average property prices across the country at an average of £135,489, and the upfront costs come in at only £21,393 if you need every option.
2. Sunderland – Sunderland is a small step up from Bradford, and an average property will set you back £146,202 before you start looking at additional costs. In 2017, prices were lowest in March, when they were only £109,082. The total upfront cost is £22,777.
3. Stoke-on-Trent – Potential buyers in Stoke-on-Trent can look forward to prices of £152,795 on average – as well as upfront costs of only £23,628.
London, at the other end of the scale, not only offers a £693,143 average property cost, but upfront costs of £107,277.
Joe Gardiner, TotallyMoney's Head of Brand and Communications, commented: "Buying your first home is an exciting step in your life, but it's also an expensive one – and often more expensive than you initially estimate. We conducted this research to help first-time buyers make sure they are aware of all potential costs before they have to pay them."
For more information on the hidden costs involved in buying your first home, and to keep a checklist of how much your dream property will set you back, check out the full research on the TotallyMoney website here.