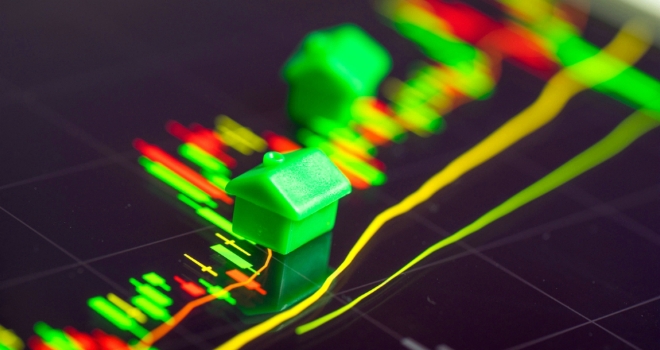 The latest analysis of the UK property market by RICS has shown that during September, buyer demand continued to weaken and yearly sales expectations turned negative.
According to the data released, affordability constraints, dwindling stock supplies, interest rate rises and the usual economic and political uncertainty that we have come to expect each month were all cited by respondents to be holding back activity.
And as you would expect, forward looking indicators have now turned a little more pessimistic with regards to the sales outlook.
New buyer demand and the volume of new sales instructions coming to the market have both slipped for the second consecutive month, and RICS says there is "nothing to suggest a pick-up in sales listings is imminent".
The regional breakdown shows a flat to slightly negative sales trend in virtually all parts of the country. Northern Ireland and Wales were the only areas reported to have seen a rise in sales during September, but this growth was relatively modest.
The survey also shows that house prices have remained more or less unchanged at the national level in each of the past five months.
Going forward, respondents in almost all areas, with the exception of London and the South East, are anticipating prices will drift higher over the coming twelve months, led by expectations in the North West of England and Northern Ireland.
Russell Quirk, founder and CEO of Emoov.co.uk, commented: "It would seem the market won't be performing its usual post-summer sales encore ahead of the Christmas wind down as the level of market stock and buyer interest remains at a low, but we certainly aren't seeing the final curtain fall on the UK property market.
Of course, Brexit is having an influence, but there is also a refusal by many to accept current market conditions and adjust their sale price expectations. This, in turn, is seeing buyer demand diminish as well as the fear of a potential hike in rates.
We expect that the Christmas break will provide an opportunity for many to mull over their options and while the market may be slightly slower out of the blocks in 2019, a rejuvenated level of activity and an ongoing shortage of housing will see prices continue to creep up."
Jeremy Leaf, north London estate agent and former RICS residential chairman, commented: "We have not seen the 'autumn bounce-back' in the market that we were expecting, especially after such a quiet summer. It is interesting that activity remains fairly flat nationally, which means London is still in negative territory, turning the old north/south property divide on its head.
It is particularly disappointing that sellers seem reluctant to make their properties available in sufficient numbers, which would have improved choice and get the market moving in the period running up to Christmas. Our customers are still telling us that Brexit uncertainty is a factor in what has become a needs-driven market."