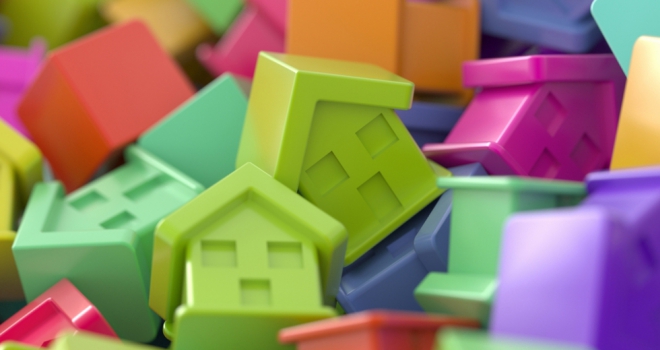 The UK's first shared living members community, Lyvly, has secured £3.5m investment from venture capital firm, Mosaic Ventures and entrepreneur Greg Marsh. Lyvly will be using the Series A funding to expand its portfolio of London homes by targeting private and corporate landlords and institutional funds.
– Targets the rapidly growing shared housing market for 25-35 years olds utilising existing stock
– Management team previously helped build the Realstar residential portfolio and onefinestay
– Works alongside fund managers and Build to Rent developers in new and existing portfolios to increase income and reduce voids
– Currently manages over 100 units for London landlords, including institutional funds
Lyvly is a platform that provides high-quality shared homes to a large waiting list of professional members aged 25 to 35, by working with landlords who provide furnished apartments for long-term rental. Lyvly's tried and tested structure allows members to share apartments on 12 to 24 month assured shorthold tenancies. Its membership community model helps to ensure Build to Rent landlords have higher quality tenants that stay for the long term and who create a dynamic and meaningful community within buildings, resulting in lower voids and higher net income. Lyvly also provides its members with networking opportunities and events in the blocks they live, as well as with the wider Lyvly community who gather outside of the buildings where they live. In blocks with no existing operator Lyvly can also provide management services.
The investment will enable Lyvly – which was founded by ex Realstar executives Philip Laney and Dario Favoino and unicorn tech founder Siraj Khaliq – to expand its operations with the aim of creating the world's largest shared living community. London-based venture capital fund Mosaic Ventures has an investment portfolio that includes property and technology start-ups Blockchain and Habito. Greg Marsh was the founder of hospitality startup onefinestay and joins the Lyvly team as chairman.
Lyvly's members' concept is based around utilising existing residential units to provide a highly engaging community to professionals aged 25 – 35. Members share apartments on a long-term basis, receive targeted services and become part of an engaging community across cities. Its membership model is designed for renters who wish to build meaningful connections with like-minded people in their home and with other members within the wider Lyvly community across major cities.
For landlords, Lyvly works alongside their existing management structure and provides a new way to access demand for 25 – 35 year olds, not traditionally accessible through conventional channels such as Rightmove, or high street branches. Sharing apartments is nothing new, and most landlords have sharers in their properties already. Lyvly allows them to have clarity, structure and control around this, providing the opportunity to deliver a better service for those tenants, and generate a higher income. The result are substantially lower void rates and, in some cases, significantly higher returns.
To become a member of the Lyvly community, potential renters and landlords are carefully vetted. For renters, a member of the team at Lyvly will speak with all applicants to ensure Lyvly is right for them, offer them the opportunity to meet members in available homes and complete the application process by finally being approved by a committee made up of other existing members of the community and in some instances, the property owner. Having helped build an institutional BTR platform, it's not surprising that Lyvly utilises best in class renter checks and processes, but in addition, they also layer on further checks to ensure the community is right for them.
Philip Laney, co-founder and CEO of Lyvly, said: "Cities across the world, including London, are growing rapidly, and the average age of their population is getting younger. The average amount that new city renters can pay is less than before, yet rents continue to rise. So there is an increasing affordability crunch in central locations, and the new housing that is being built can't fix this.
Today's renters are looking for much more than existing housing offers. They want community, connectivity, and social purpose. Lyvly provides that by bringing like-minded people together at similar life stages to live together at a more accessible rental level and helping them to get more out of life with simple services and great connections.
It's been so exciting to bring this community to life, as almost all institutional landlords, BTR brands, and individual property owners that we have spoken with are excited to work with Lyvly. Lyvly is a lifestyle brand that massively increases a landlord's reach to potential tenants, and they can see the value of appealing to professional renters aged 25 – 35 that they struggle to effectively communicate with through traditional portals. Vacancy rates with Lyvly are absurdly low, and in the large majority of instances landlords achieve zero days void between tenancies.
Landlords understand that affordability is an increasing problem resulting in slower than expected lease up and higher void rates, but they can't change the existing built environment or the space standards required for building new homes, so they are stuck between a rock and a hard place. They already have sharers, but with Lyvly they can manage them to great benefit of the building and the residents. Lyvly members help create community and social buzz in buildings which in the long term leads to lower voids and higher rents throughout.
We designed Lyvly to plug right in to existing management structures and work very much along the lines of an estate agent and/or property manager. We can do it all, or just find the renters. It really depends on what a landlord needs and what they have in place. Consequently, landlords can earn 10-50% more by working with Lyvly, and the void rate is on average 0.5% compared to London's average of 3.5%. Our model works as well for institutions with a portfolio of thousands as it does for professional and corporate landlords with dozens of homes, or private buy to let investors with just one or two properties."
Simon Levene, Partner and CoFounder of Mosaic Ventures, said: ""Long term residential rental is a multi-billion dollar asset class where business model innovation is overdue. Leveraging community for shared living offers such potential. Lyvly provides a platform for renters to be matched with great properties and flatmates, taking care of logistics and much of the hassle. Landlords win too, with happier tenants/fewer voids and a better property management service."
Greg Marsh, Chairman of Lyvly, said: "I'm delighted to be involved with Lyvly at a pivotal stage in its development. Co-living is a powerful innovation in the residential real estate market, and with Phil at the company's helm, I believe Lyvly will be the company which leads the development of that new category in the UK and beyond."