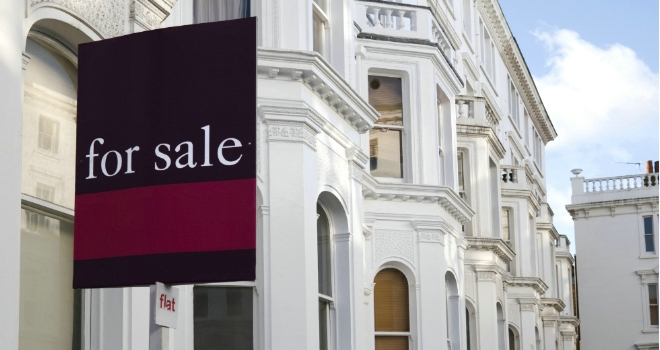 "Seller activity has picked up noticeably since mid-May, particularly in London, where prices have cooled."
As three-quarters of towns and cities across the UK saw a drop in new properties coming onto the market in June, new supply in London increased to reach a level not seen in more than three years, according to HouseSimple data.
Almost 33,000 new properties came onto the market in the capital last month, the highest number since June 2015.
New home sellers were up 2.8% in London in June vs. May, while across the UK new supply fell by 3.8%, the first drop in supply since December 2017.
More than three quarters (76.6%) of towns and cities saw new stock levels fall in June vs. May. Salford in the North West, experienced the largest drop off in supply last month, with new listings down a third (32.8%) on May. While, new supply in Lichfield was up 27.6% in June.
London bucked the UK-wide trend, with new properties listed by estate agents up 2.8% in June. A third more new homeowners in Camden listed their properties in June compared to the previous month. The boroughs of Kensington and Chelsea and Hammersmith and Fulham, saw new property listings fall 9.5% and 8.6% respectively in June vs. May
Additionally, despite property supply levels falling in June, it was still the second month in a row where new listings surpassed 70,000, and new property listings in June across the UK were 60.4% higher than the corresponding month in 2017.
Sam Mitchell, CEO of HouseSimple, commented: "Although new property supply fell slightly in June, listings still exceeded 70,000 for the second consecutive month across the 100 towns and cities we analysed. Seller activity has picked up noticeably since mid-May, particularly in London, where prices have cooled. Buyers are viewing a lot more properties before they make an offer, and with more sellers listing in the past month, they have more choice.
"More than ever, the key for motivated sellers is to price correctly and competitively to attract buyers. It's important to do your research, to check what properties are selling for on your street and in the nearby area. This is probably not the right market to price high, hoping to squeeze a little more money out of buyers.
"Although we are seeing real intent from buyers to purchase, even with Brexit looming, they are more willing to move onto the next property, or wait-and-see, if they believe the price is too high."