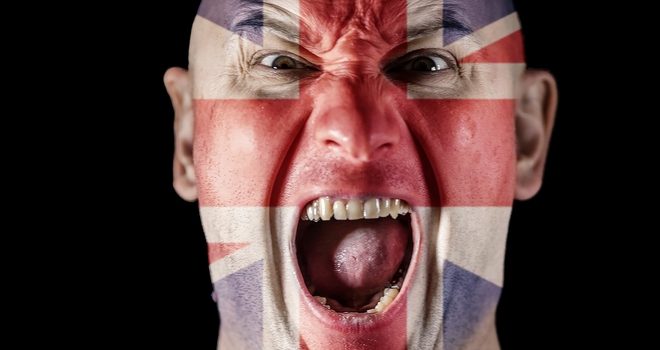 With World Cup mania in full effect and the hopes and dreams of a nation delicately balancing on the shoulders of a man who killed our hopes and dreams in 1996, it's obviously time to look back at the last times England and the rest of the UK crushed their rivals into the dirt……and how much we payed for a house when we did it.
Olympics 1908
Admittedly not the best example to start off with as data on house prices from this period is rarer than us actually winning something, but bear with me.
1908 was a brilliant year for Team GB. Due to a spot of luck with Mount Vesuvius exploding and decimating the city of Naples, the summer games were hastily relocated from Italy to England. This would be the first of three that London have hosted, the others being 1948 and of course 2012. The competition lasted a mind bending total of 187 days (6 months and 4 days) and are unsurprisingly the longest in modern Olympics history. And, with a total of 146 medals, we won! God save the King! We haven't won since.
So, as the top hats were being thrown in the air and large moustaches bristled with pride, how much were we paying for our homes?
That's a toughy. During the early 1900's almost all property (90%) was rented rather than purchased and the volume of transactions was nothing compared to today. However, there are a few records of property being sold around that time in the capital between £237-£300 and some around Portsmouth and Dover for £200-£245. Given that the average price of a terraced home in London is now over £600k, a rise of 2000% is enough to make your monocle pop out.
World cup 1966
Right, now we're talking. England 1863. Rugby football and association football split, the Football  Association in England was formed and became football's first governing body. We had invented the 'beautiful game'. Hurrah! We then spent the next 100 years trying to win. Fast forward to July 1966…and…well, you know what happened. It hasn't happened since.
Average house prices in 1966 were around £2500. If Harry Kane had a time machine, he could afford to go back and buy 80 houses per week on his wages. With average prices now around £225,000 this is a 90 fold increase. At the same time, wages have risen at around a third of the rate, moving from £798 to £26,500 – meaning it is effectively three times harder to get on the property ladder than it was when we lifted the cup. If the same ratio was true today, average house prices would be around £80,000, pretty far off the actual average house price in 2018.
Wimbledon 1977
In 1873, and for reasons only known to him, Major Walter Wingfield invented a game called Sphairistikè. An exciting new game played with rackets on an hourglass shaped court. As the internet didn't exist in 1873 it did quite well. Everyone seemed to like it across Europe, the US and even parts of Asia. In addition to its international popularity, the game was being played at many croquet clubs in England where it was changed slightly, abandoning the weirdly shaped court in favour of a rectangular one. Four years after its invention, the first tennis tournament at Wimbledon was held. And only 7 years later, the men kindly allowed women to have a go.
In 1977, Virginia Wade beat Betty Stöve 4–6, 6–3, 6–1 in the women's finals and became the last English person to lift the trophy. Despite screaming "Come on Tim!" during the late nineties and early 2000's England hasn't come close since (desperately pretending that through some ancestral loophole  Andy Murray is English doesn't count).
'77 was a great year. A Wimbledon champ, a Jubilee year, the height of punk and average property prices between £12,409 – £13,150. Interestingly, the prize money for the Women's Singles Champion in 1977 was £13,500. Property would have been a sound investment back then.
Eurovision 1997
In a year that saw us tragically lose a Princess, gain the Teletubbies and see Brian Harvey kicked out of East 17 for telling kids that drugs were safe, the Eurovision Song Contest seemed to many like the last safe craggy island of sanity in a very strange world. Britpop had peaked, musically the UK dominated the planet so it was inevitable that…..sorry?….look I realise that Eurovision isn't a sporting event but we hadn't won since Bucks Fizz in '81 and a win is a win, right?
Two days after New Labour swept to victory in 1997, the UK's Katrina and the Waves won with 'Love Shine a Light' and scored an unprecedented 227 points. What a time to be alive. Interestingly, the song collected points from all participating countries, including five sets of 10 points and a record-breaking ten sets of the maximum 12 points. Things can only get better! We haven't won since.
As the confetti cannons were going off and we all danced into the night, how much were our homes worth?
In the 20 years since Virginia Wade's Wimbledon victory, average House prices more than quadrupled reaching between £55,810 – £61,830 and were on average around 3.6 times workers' annual gross full-time earnings. Just a year earlier, ARLA had coined the phrase 'buy to Let' and so began the boom in landlords, changing the face of the private rental sector forever.
Rugby world cup 2003
It has often been said that around 200 years ago, a young chap by the name of William Webb Ellis was having a kick about with his school mates, picked up the ball and ran away with it. If true, you've got to admire the kid's skills as a master manipulator, for not only did he convince the other kids not to beat him up for ruining a perfectly good game of football, he convinced them that they were now in fact playing a new game. Rugby.
Whether any of this is true or not will probably be debated for the next 200 years. Probably the same amount of time it will take England to secure their next Rugby World Cup win.
OK, 2003. England faced one of their biggest sporting rivals, Australia, in the final. The hero of the day was undoubtedly Jonny Wilkinson, who kicked four penalties and then a drop-goal in extra time to win the game 20–17. England cemented themselves into the history books by becoming the first northern hemisphere team to win the Webb Ellis Cup. After (allegedly) inventing the game 180 years previously, we were finally world champions. We haven't won since.
During 2002 there was a significant rise in house prices across the UK. Average prices broke the £100k barrier for the first time and this trend continued through 2003 despite warnings of a bubble and a house price crash. By Q4 2003, average prices had increased from just under £120k to around £134k and continued upwards until the end of 2007. In 2003, average household income in England was £34,197, resulting in a house price to wage ratio of 3.9.
So, what have we learned?
House prices will continue to spiral upwards until the next crash, outpacing wages and the hopes of first-time-buyers at alarming speeds. And, Britain is brilliant at inventing new sports that we are terrible at.  Surely we get a medal for that?