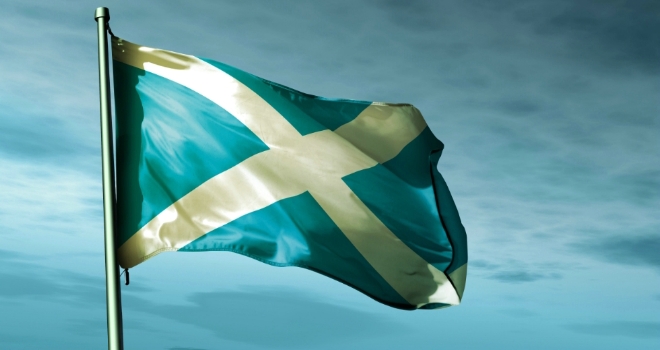 "The Scottish market goes from strength to strength, with Edinburgh driving growth, but excellent performance found across the country. "
Scottish annual house price growth has accelerated again, increasing by 7.7% in March, according to the latest Your Move house price index.
The figure compares to just 1.0% in England and Wales as a whole for the same month. Wales, bolstered by high value sales as buyers rush to beat the new Land Transaction Tax in April, also still trails well behind, with annual growth of 4.8%.
Moreover, while prices fell between February and March in England and Wales, they continued growing in Scotland, up 1.2%. That puts the average price at £184,850, up more than £13,000 in the last 12 months from £171,614 last March.
While average prices in London are down 2.5% in the 12 months to the end of March, they are up 14.5% in Edinburgh and continue strong. Edinburgh accounted for 45% of the £2,147 increase in Scotland's average house price in March, on a weight adjusted basis.
Overall, 26 out of 32 local authorities in the country recorded growth in the last year with 10 setting new peak average prices in March. They include several that, like Edinburgh, show double digit growth for the last year: Falkirk, which leads the way with annual price growth of 15.4%, bolstered by rising prices of detached properties and new builds sold off plan; East Renfrewshire,
Christine Campbell, Your Move managing director in Scotland, said: "The Scottish market goes from strength to strength, with Edinburgh driving growth, but excellent performance found across the country. With property in Scotland still very affordable, it is possible this will continue, too."