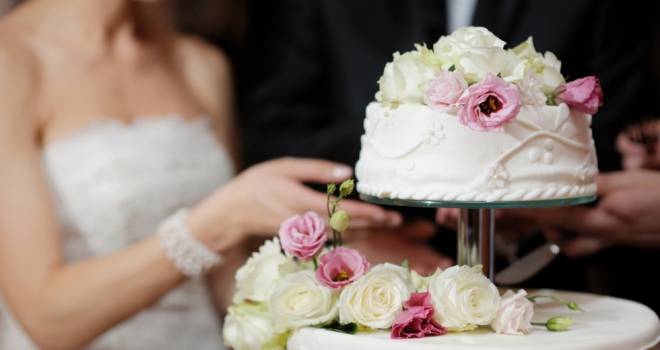 With Harry and Meghan's big day almost upon us, new research by hybrid estate agent, Emoov.co.uk, takes a look at how the increasing cost of our wedding budget compares to the cost of a mortgage deposit.
The research shows that the money we're spending on our weddings across the UK has increased dramatically over the years, up 88% since 2012 now costing £27,161 on average. At the same time, the average UK house prices has only seen a 36% increase and at £225,047, the current wedding spend is enough to put down a 12% mortgage on a property.
The North East is home to the largest wedding spend as a proportion of the average house price. The average property price is just £128,218, but the money spent on a wedding is still an eye-watering £24,519, meaning potential buyers could be putting down 19% of a property's value on a mortgage for the price of their wedding day.
While the average wedding spend in Scotland is higher at £25,098, so too is the average house price (£144,377). As a result, the budget for the big day north of the border equates to 17% of a property's value, the second highest in the UK.
With a similar wedding spend of over £24,000 and an average house price of £155,385 & £152,891, Yorkshire and Wales are both home to a wedding to property price ratio of 16%.
As with property, couples in the capital predictably pay the most to wed, shelling out a massive £36,155. But with the cost of homeownership in the capital the highest across the UK, that massive budget equates to just 8% of the average property price.
Looking at all areas across the UK, Burnley and Blaenau Gwent are home to the highest percentage of property price spent on a wedding. With similar sized budget of over £24,000 and an average house price of £86,000, couples could put down 28% of a property for what they are forking out on their wedding. The smallest is of course, Kensington and Chelsea where the London wedding budget of £36,139 only equates to 3% of the mammoth average property price.
Russell Quirk, founder and CEO of Emoov.co.uk, had this to say: "Getting married is one of those major life stages that often prompts a property purchase or move, but while escalating property prices are stopping many from climbing the ladder, it seems royal and celebrity weddings are having drastic influence on the amount that we spend on our wedding day.
It does beg the question, how some can pull together such large budgets for a wedding but are struggling to get that first foot on the ladder, although that said, you can't buy a house by cutting corners, but savvy couples can still have a day to remember on a smaller budget."