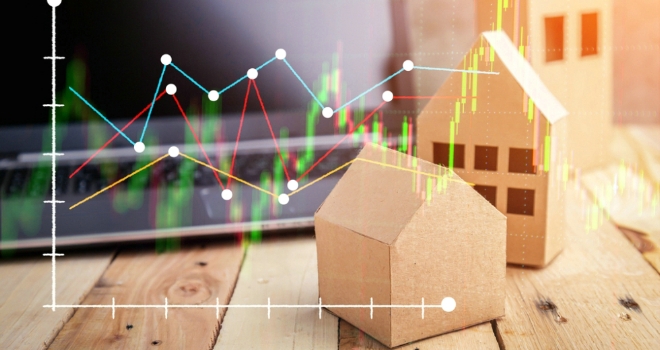 The latest data and analysis from property portal, Rightmove, has revealed that new property coming to market now commands the highest ever asking prices after a modest 0.4% rise in April.
The new record of £305,732 is £789, or 0.3%, higher than the previous record of £304,943 set in July 2017.
According to Rightmove's data, the North West saw the strongest annual rate of price increase at 4.3% and is one of six out of eleven regions that have hit new records, including the East Midlands (4.2%), Yorkshire & the Humber (2.7%), South West (2.6%), Wales (2.4%), and the East of England (1.2%).
Rightmove says record visits to its website indicate strong interest in property, though a subdued annual rise of 1.6% shows that buyers are increasingly price sensitive.
Its analysis shows that the actual selling price being achieved nationally is 96.7% of the final asking price. Based on the current new seller asking price of £305,732, this would mean an average difference of over £10,000, indicative of some sellers demanding unrealistically high asking prices.
In the West Midlands, the price achieved has risen from 96.4% of the final asking price in 2014 to 97.5% in 2018, making it the strongest region outside Scotland for achieving near asking price.
In London, sellers were achieving 98.9% of the asking price back in 2014, and that has fallen to 95.6% this year, meaning a current difference of over £27,000 on the new seller average asking price in the capital of £628,039.
Miles Shipside, Rightmove director and housing market analyst, commented: "Home buyers are seeing average asking prices at their highest ever level with upwards price pressure getting stronger the further away you move from London. However, higher prices stretch buyers' willingness to pay or ability to afford them. This month's increase of 0.4% is the lowest at this time of year since 2008, though the subdued figure could partly be a rebalancing from the seasonally large 1.5% rise the previous month. The earlier Easter Bank Holidays and heavy snow disrupting property marketing will also have an effect on like-for-like comparisons with last year."
In the more popular locations and for the property with the right specifications, buyer demand is helping to push prices higher. A lack of choice is nudging prices up to test the ceiling of what the market will pay. It's not rampant price inflation, and buyers can easily spot a speculative price and ignore a property that is out of line with others nearby, and is also likely to be out of kilter with their pocket."
Brian Murphy, head of lending at Mortgage Advice Bureau, added: "It would appear that we are continuing to see a diverging market with London experiencing a cooling in terms of both values and buyer activity, yet other areas seeing ongoing upwards pressure on pricing due to lack of available properties for sale against significant demand.
Against that context, it's not surprising that the average UK asking price has reached a new high, as for vendors in those areas where supply is tight, there is of course a temptation to test the water with a higher asking price.
However, what our mortgage advisers are seeing at the coalface is not only that properties which are being marketed at an ambitious marketing price are taking much longer to sell, even in areas of high demand, but also that the vendor then opens themselves up to the potential of the property being down-valued at survey stage. At the end of the day, buyer affordability can and will only stretch so far, therefore the more circumspect vendors who are pricing realistically are those who are securing a buyer quicker and also have more chance of the deal completing in a timely fashion."