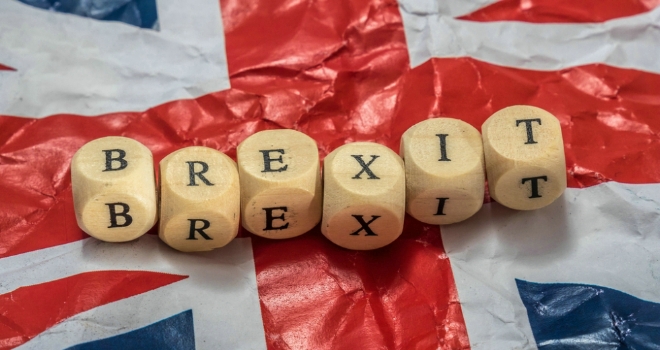 "Whether you're a Brexiteer or a Remainer, I would guess there is a degree of uncertainty about what the future is going to hold, and whether that bet/gamble is going to pay off."
I write this as thousands of horse-racing fans will be making their annual pilgrimage to Cheltenham, and millions more will be spending most of this week having a flutter (or 10) on the races.
Understandably this is a rather big week for the bookmakers and they'll be hoping that plenty of exuberance for the festival will translate into rather large profits for them. 
While I've been known to have a bet or two on the racing, I'm firmly of the opinion that there's really only one winner when it comes to such activities, and it's definitely not the punter. That said, if you can heed the warning of 'when the fun stops, stop' then it's a great day out and one which can sometimes result in people being 'up' at the end of the day. Don't count on it though.
As Cheltenham begins, and millions of pounds will be flowing through the system, we're also hearing from the Chancellor in his first Spring Statement and one can't help but wonder if there'll be any economic update on the biggest bet this country has made in recent times – the vote to leave the EU. 
Whether you're a Brexiteer or a Remainer, I would guess there is a degree of uncertainty about what the future is going to hold, and whether that bet/gamble is going to pay off. The latest figures about the potential impact of Brexit did not make for pleasant reading and, for our sector, it remains to be seen just what the pay-off might be. The big question is whether the mortgage and housing markets will be 'up' when we finally leave the EU in a year's time, and just how this might play out in the years ahead?
At present, the jury is certainly out. From a 2018 perspective the market appears to have started at a steady pace – the agents we deal with, who are predominantly in the South East it should be said, have told us that property listings are up this year, and given that this market lives or dies on its supply, then this is clearly a positive. To what degree the EU 'Deal or no deal' situation impacts on this is however is a little more tricky to ascertain. 
Certainly, in this part of the world, if we see major businesses relocating away from London and the South East then this is likely to have a serious impact on both the sales and lettings market. We forget how big the corporate lettings market is and it relies on London, in particular, remaining the financial capital of Europe – there's no doubting why people in this part of the world predominantly voted to remain because there is a fear about businesses and jobs migrating away from the UK as firms seek to maintain their presence within EU countries.
There is also much to be said about the impact Brexit will have on EU nationals maintaining their presence here – again, a big source of both sales and lettings in the South East – and anecdotally we are hearing that these individuals are less likely to be here, and therefore less likely to be purchasing or renting in these areas. Many might talk about curbing immigration but there are large parts of the UK economy that are utterly reliant on migrant labour – the health service, the construction sector, being just two – and therefore any fall in numbers here might well affect the world of the agent.
The point about migrant labour and the construction sector is also a pertinent point to cover, not least because (as we all know) this Government appears committed to delivering more new houses over the next decade and beyond. It has officially stated that it wants the UK to benefit from 300k new houses every year by the middle of the 2020s however will house builders and developers have enough skilled employees by then to be able to build these, especially if the many migrant construction works – who have come to the UK because of the good job prospects – decide that their future is better served elsewhere, back within EU countries.
Go to any major house-building site, particularly in the South East, and you will find an international workforce there – this is a sector which would suffer greatly if large numbers of those individuals voluntarily went elsewhere or were somehow forced out. Some might already question whether 300k is achievable, given our recent history of building which has tended not to get anywhere near that, but it will definitely not be 'do-able' with large drops in the available workforce.
So, as we enter the next year – and the countdown to Brexit – there are lots of questions to be answered about how this might all finish. At the moment we appear to be trailing the field by a good few lengths and there is going to be a lot of work to do, and I suspect a lot of luck, if we're going to end up as winners in this particular race. Even breaking the tape and winning by a nose seems like a pipe dream currently unless we see some significant shifts in policy.